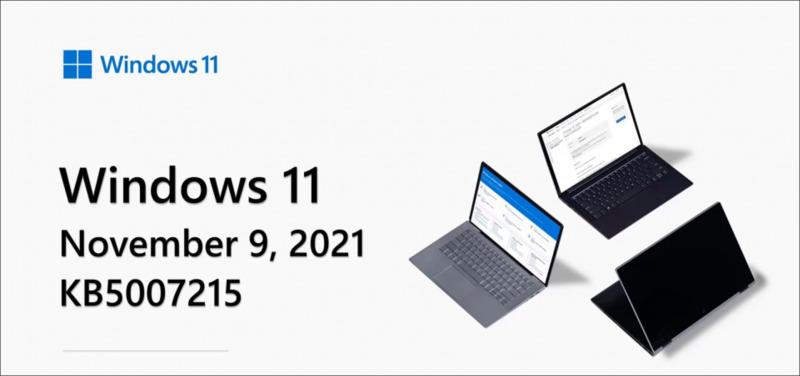 Cumulative Update kedua untuk Windows 11 baru saja dirilis Microsoft, hadir dalam update KB5007215, update ini akan membawa Build Windows 11 menjadi 22000.318 dan tentu membawa sejumlah perbaikan dan peningkatan terhadap system operasi.
Meskipun memang, dalam halaman release note Update KB5007215 sendiri tidak dicantumkan banyak sekali perbaikan, dan hanya ada dua saja yang tercantum disana, namun pengguna sangat direkomendasikan untuk memperbarui Windows 11 mereka dengan update ini.
Penasaran apa saja changelog yang ada di Update KB5007215?, berikut adalah diantaranya:
Updates security for your Windows operating system.   
Addresses an issue in which certain apps might have unexpected results when rendering some user interface elements or when drawing within the app. You might encounter this issue with apps that use GDI+ and set a zero (0) width pen object on displays with high dots per inch (DPI) or resolution, or if the app is using scaling.
Yap, hanya itu saja, namun dengan catatan tambahan bahwa dengan memperbarui Windows 11 menggunakan Update ini, ini akan menambah kualitas dan peningkatan pada Servicing Stack yang tentu sangat dibutuhkan untuk komponen Windows Update.
Jadi silahkan di update guys, silahkan kamu masuk ke Settings > Windows Update > kemudian silahkan kamu download update KB5007215 yang tersedia disana.
Via : Microsoft