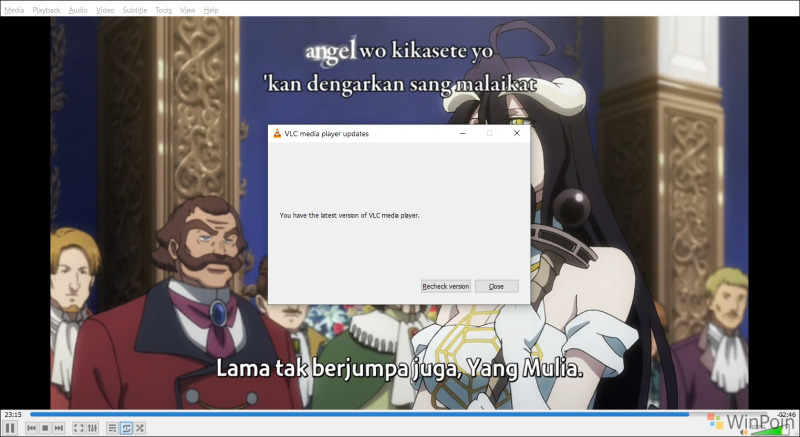 VLC merupakan salah satu media player yang saat ini memiliki banyak sekali pengguna, setidaknya ada 53 juta download, baik itu untuk Windows, Mac atau Linux.
Mengenai VLC, baru baru ini versi 3.0.18 RC atau Release Candidate ternyata sudah dirilis dan sudah dapat pengguna dapatkan, dimana dalam versi ini ada sejumlah pembaruan loh, salah satunya adalah big adaptive streaming update, adanya dukungan DVBSub untuk format MKV, dan ada sejumlah perbaikan termasuk perbaikan color deviations di VAAPI/iOS dan OpenGL.
Baca Juga : Tahukah Kamu, Persyaratan TPM dan Secure Boot Ternyata Sudah Pernah Hadir di Windows 10
Untuk lebih jelasnya, berikut adalah changelog dan perubahan apa saja yang hadir di VLC 3.0.18.
Demux:

Big adaptive streaming update, especially for multiple timelies and webvtt
Fixed searching with some fragmented MP4 files
Added support for DVBSub within MKV
Fixed some Flac files not playing
Improved searching in Ogg files

Decoder:

Fixed DxVA/D3D11 crashes on HEVC files with incorrect references
Fixed libass memory size and crashes
Fixed decoding errors in macOS hw decoding on some HEVC files

Video output:

Correction of color deviations in VAAPI/iOS and OpenGL output
Fixed some resizing issues with OpenGL on GLX/EGL/X11/XV
Fixed 10-bit accelerated video filters on macOS
Playlist: Avoids playlist live loop on failed/small items (temporary EOS bursts)

Various:

Improved SMBv1 and SMBv2 behavior
Improved FTP compatibility
RISC-V support
Fixed AVI muxing for Windows Media Player compatibility
Untuk kamu para pengguna VLC, jika kamu ingin mencoba menggunakan versi 3.0.18 RC ini kamu bisa mendownloadnya melalui halaman berikut.
Baca Juga : Sering Sleep Akankah Merusak Hardware?
Btw, jika kamu pake VLC, kamu biasa pake nonton apa nih????